Lightning Learning: Anaphylaxis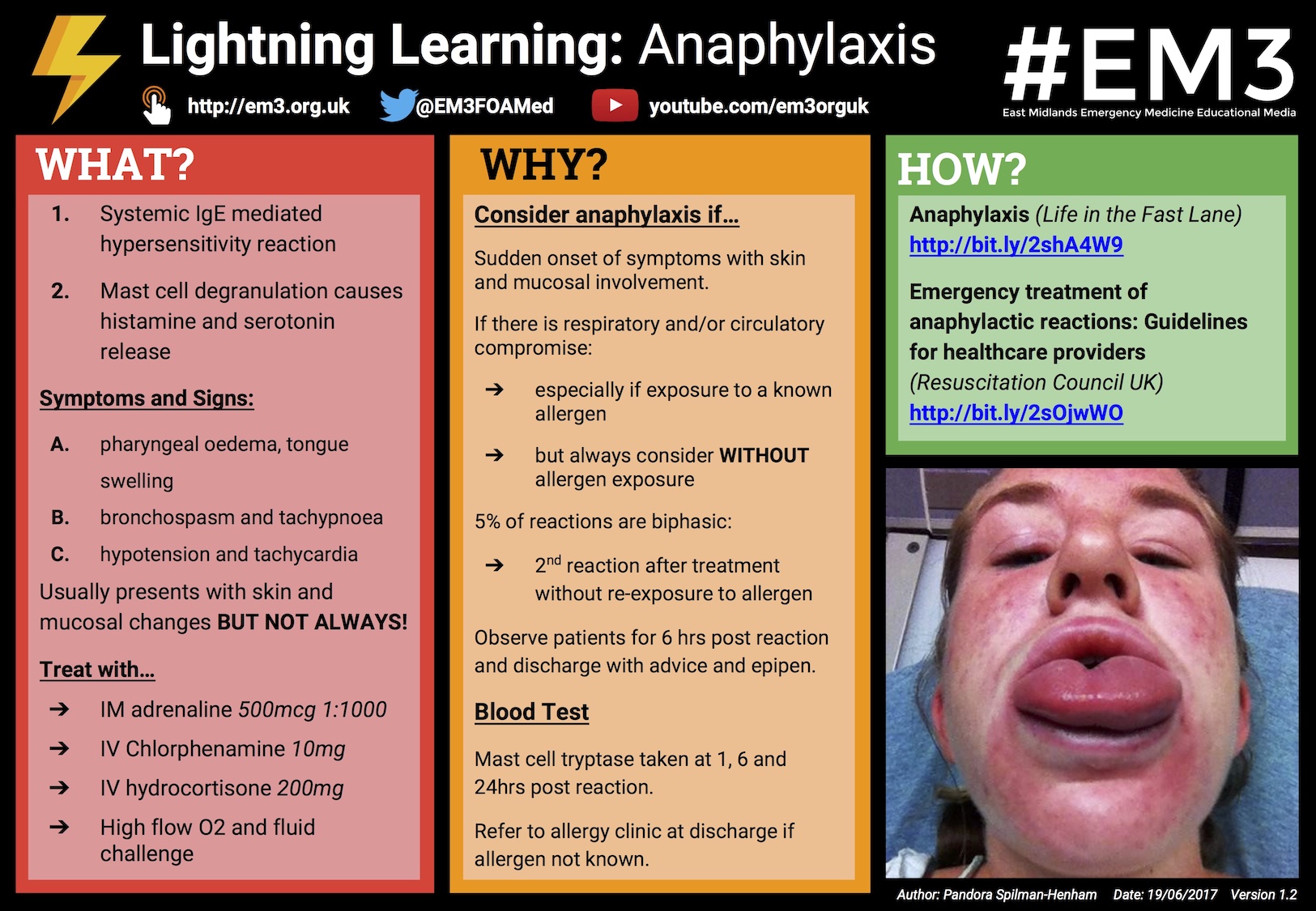 What?
Systemic IgE mediated hypersensitivity reaction

Mast cell degranulation causes histamine and serotonin release
Signs and Symptoms
Pharyngeal oedema, tongue swelling

Bronchospasm and tachypnoea

Hypotension and tachycardia
Usually presents with skin and mucosal changes BUT NOT ALWAYS!
Treat with…
IM adrenaline 500mcg 1:1000

IV Chlorphenamine 10mg

IV hydrocortisone 200mg

High flow O2 and fluid challenge
Why?
Consider anaphylaxis if…
Sudden onset of symptoms with skin and mucosal involvement.
If there is respiratory and/or circulatory compromise:
Especially if exposure to a known allergen,

…but always consider WITHOUT allergen exposure
5% of reactions are biphasic:
2nd reaction after treatment without re-exposure to allergen
Observe patients for 6 hrs post reaction and discharge with advice and epipen.
Blood Test
Mast cell tryptase taken at 1, 6 and 24 hours post reaction. Refer to allergy clinic at discharge if allergen not known.